From the slow pace of idyllic seaside villages to the vibrant buzz of cosmopolitan cities, purchasing fractional ownership in Italy offers infinite possibilities to enjoy La Dolce Vita. Along with its deliciously unique food and world-acclaimed wines, this mesmerizing European destination continues to capture the hearts of millions of visitors who fall in love with Italy every year.
With dazzling coastlines that border the Adriatic, Ionian, and Tyrrhenian Seas – endless turquoise waters, postcard-perfect villages, and pretty coastal towns have enchanted visitors forever. If you've left a piece of your heart in Italy and are looking for your slice of the sweet life, read why these Italian hotspots, notably, are winning over property buyers of fractional ownership in Italy.
Tuscany
Probably one of the most known regions of Italy, Tuscany needs little introduction. Drenched in history and famed for its landscape of verdant rolling hills, rows of Italian Cypress trees stand tall and proud, symbolizing this region of central Italy.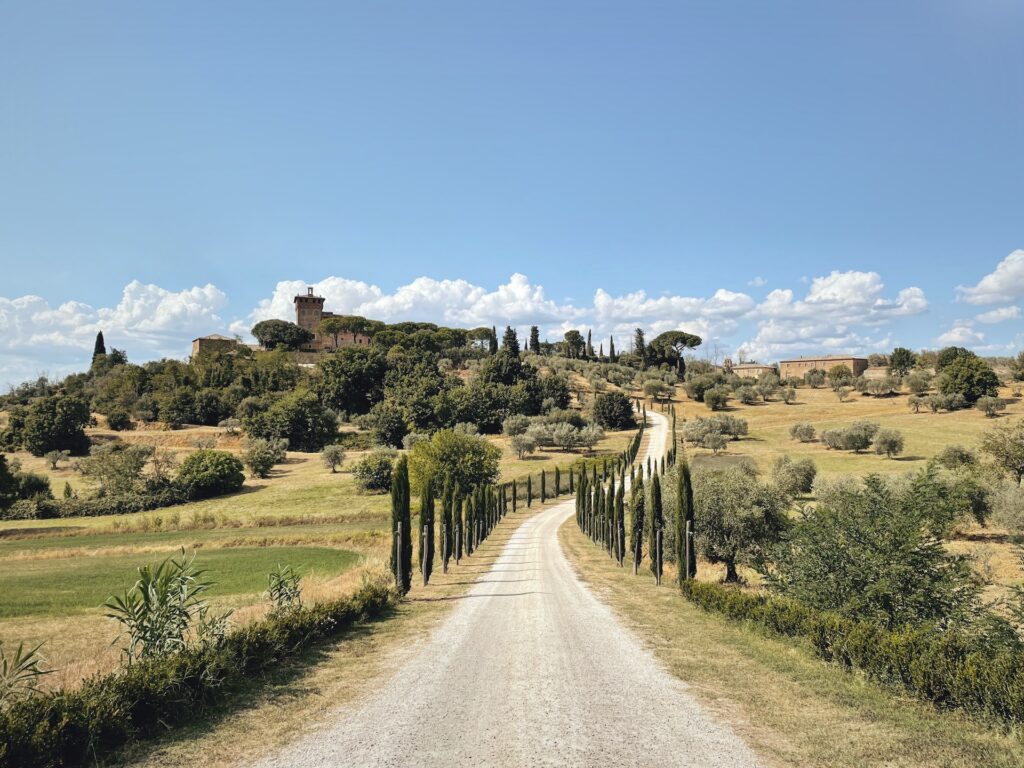 Vineyards and olive groves carpet the rolling hills of Tuscany like a patchwork quilt delighting wine lovers with an unparalleled selection of award-winning wineries nestled between Florence and Siena along winding country roads framed by fields of tall sunflowers. Discover ancient traditions and the intrinsically linked bond of Tuscan food and wine.
The province of Arrezzo is home to Cortona, a town that gained overnight popularity after becoming the famed backdrop in the best-selling novel: Under the Tuscan Sun. The book and subsequent film have single-handedly enticed droves of visitors to the region looking to purchase their Tuscan dream. Exquisitely restored country homes and farmhouses are proving popular to property buyers who seek today's mod-cons but still with the authentic Italian charm at the heart of the property.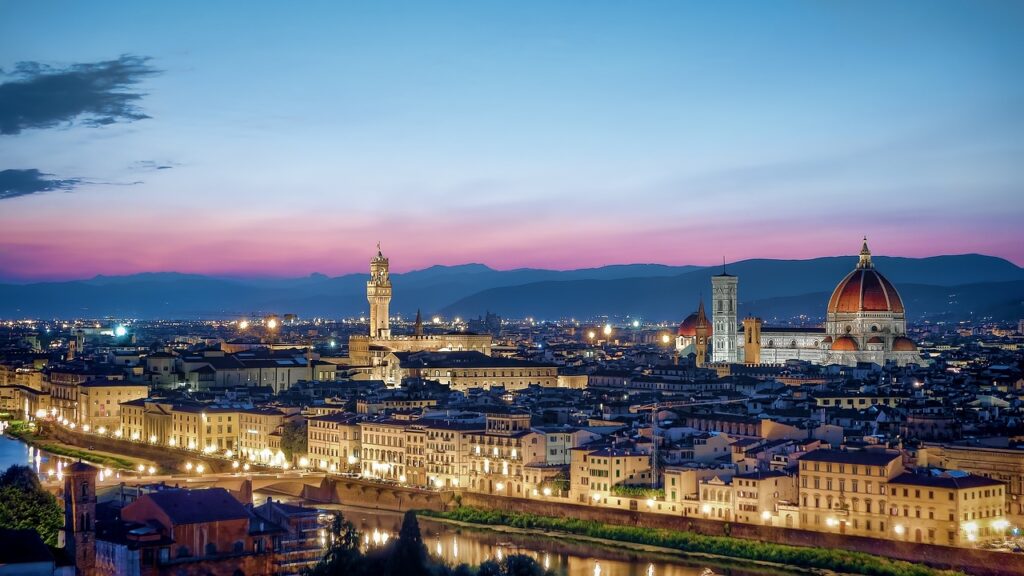 The Tuscan capital city of Florence marks the spot for upscale fractional ownership apartments perfectly placed for those seeking culture, breathtaking architecture, and an abundant choice of some of the finest gastronomic experiences in Europe.
Top tip: Foodies shouldn't leave without trying the famous Florentine steak, accompanied by one of the region's best-known DOCG red wines, which include Chianti Classico and Brunello di Montalcino. 
Puglia
Let's travel down to the southern region of the "heel of Italy's boot" to the region of Puglia. Perhaps best known for its whitewashed hilltop towns of Ostuni and Locorotondo, along with its massive olive oil production. In fact, over 40% of Italy's olive oil production comes from here! Puglia has exploded onto the property market in recent years, with visitors seeking rustic-style farmhouse stays in Masseria-style properties.
Known for its slower pace of life, Polignano a Mare will hypnotize visitors with its dramatic cliffs and coastlines. North of Bari is the Gargano Peninsula and the port village of Vieste – a picture-perfect seaside town edged by the blue Adriatic Sea. Celebrities flock to the prestigious 5-star beachside resorts, and luxury hotel chain Four Seasons are planning a brand-new beachfront location on the coast not far from popular areas such as Monopoli and Ostuni. Visitors flock each year to the nearby town of Alberobello, cameras at the ready to explore the quaint streets and photograph the famous conical roof Trulli houses.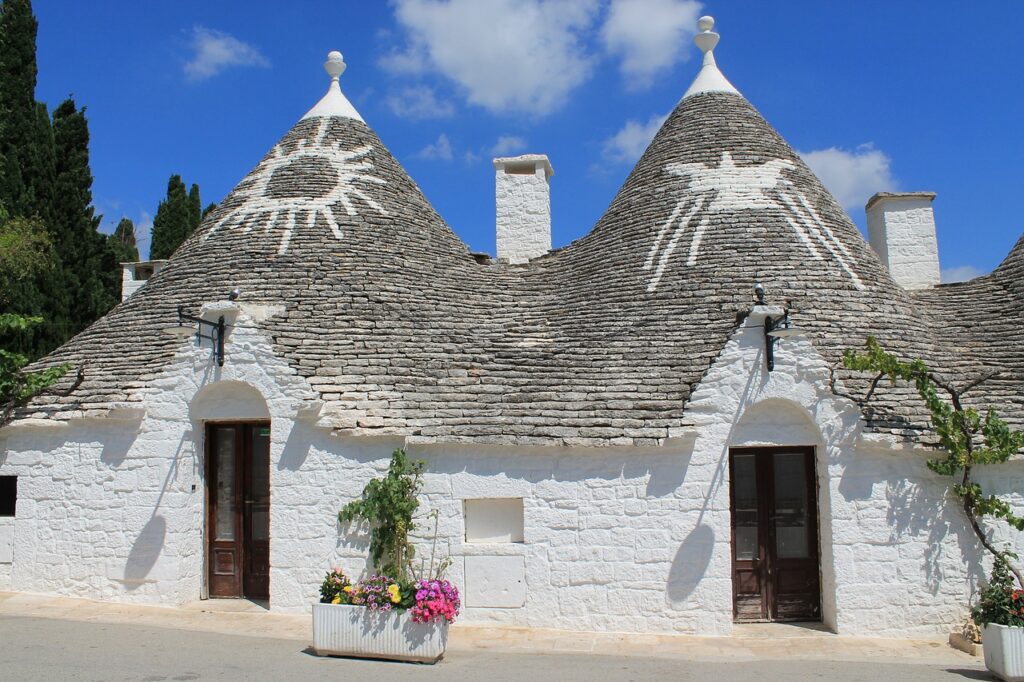 With a relaxed pace of life, Puglia is often referred to as the home of the slow cooking movement – where the ingredients of the land take center stage in every dish. Property hunters are finding more and more options here to own a slice of some of the most stunning fractional ownership properties in Italy. The beautifully restored Pugliese farmhouses (Masseria) for sale through co-ownership not only satisfy the amount of time owners will use it each year but also enable fully deeded ownership of a portion of a high-price tag vacation home that might have otherwise been out of reach financially.
Top tip: Be sure to visit Pescoluse beach to the west, with the most turquoise of waters and sand so white that it is known as the "Maldives of Salento."
Veneto
Think of Veneto, and most people will picture Venice – the capital of this northern Italy region. Popular with visitors from all over the world, this timeless location of eternal beauty is everything you see in the movies. From Gondola rides to stunning basilicas and canal-side world-famous restaurants, this UNESCO World Heritage Site has been impressing visitors for decades. But there is also so much more to Veneto. Drenched in historical folklore and a rich calendar of annual events, Verona sets the scene for one of the biggest love stories ever known, where you can battle the crowds for a Shakespearean dream and peer over Juliet's balcony. Or maybe sample the homemade gnocchi and mouthwatering local risotto, served with a glass of ruby red Amarone della Valpolicella wine produced in the region. 
Partially located in Veneto sits Lake Garda, which dazzles with its stunning scenery, and where imposing castles and medieval towns hug the water's edge. The contrast of landscapes is quite spectacular and a photographer's dream, with the towering Italian Alps leading down to crystalline still waters. Every location around the lake has its special magic, casting a spell across the towns dotted around the east and southeast shores of Lago di Garda, within the borders of the Vento province.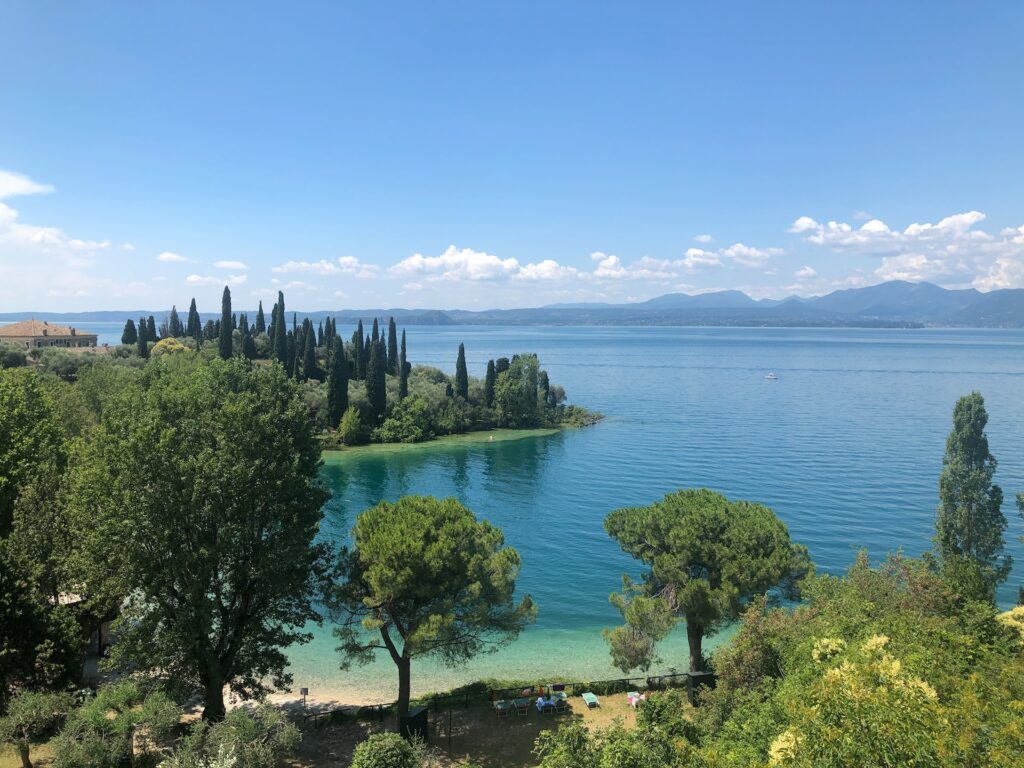 Whether you're walking along the promenade of Bardolino or wine tasting at one of the area's many vineyards, exquisite scenery is guaranteed. The nearby ancient medieval walled town of Lazise is a small gem of a town and uber-popular, attracting over 3 million visitors a year!
Be as active as you wish with the lake as your playground, with every available water sport. There really is nothing better than paddleboarding on the fjord-like lake early in the morning. No surprise then to see some of the leading fractional ownership Italy companies with stunning lakeside properties on their websites. 
Think ancient history, think art, think Padua! Slightly off the main tourist trail, this lively city – said to be older than Rome is packed with art galleries. There is a prestigious university, open-air markets, fabulous shops, and excellent eateries. The hilltop towns of Vicenza and Belluno – a town and province in the Eastern Dolomites region – offer some of the region's most jaw-dropping scenery and a more off-the-beaten-track experience. Fractional ownership Italy opportunities are predominately located, tending to be more abundant in the Lake Garda area of Veneto, served by Milan Bergamo, Milan Linate, Milan Malpensa, Venice, and Verona airports.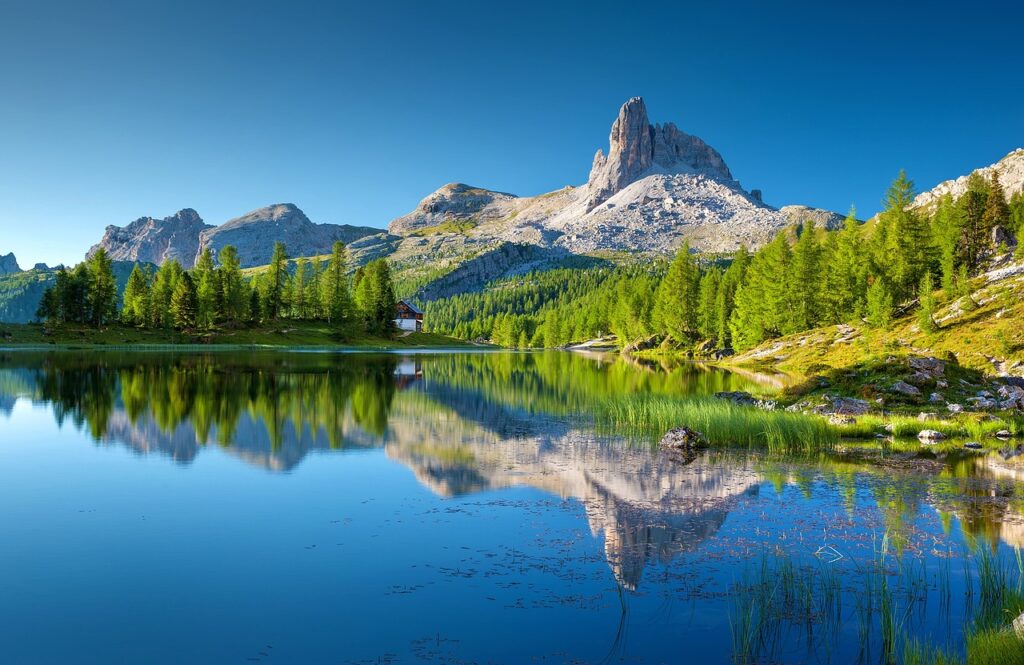 Top tip: Ditch the crowds and head to Treviso! Not only is it dubbed 'Little Venice' due to its network of canals and bridges, but it is said that Italy's most famous coffee-flavored desserts, Tiramisu, was invented here!
Abruzzo
Located east of Rome and a few hours' drive away sits the region of Abruzzo. Nestled between the Adriatic coastline and the Apennine mountains, Abruzzo experiences a favorable climate throughout the year, making it a popular choice for those looking to escape the harsher winter climes of northern Europe. The National Park of Abruzzo, Lazio and Molise is unarguably one of the prettiest places on earth.
L'Aquila is the capital city, while Pescara is the largest city and also the region's airport and is situated further towards the coast. Brimming with hilltop towns and stunning  countryside awaiting exploration, the fractional ownership properties you may find in this region of Italy could be a noble 18th-century Palazzo reimagined for 21st-century living.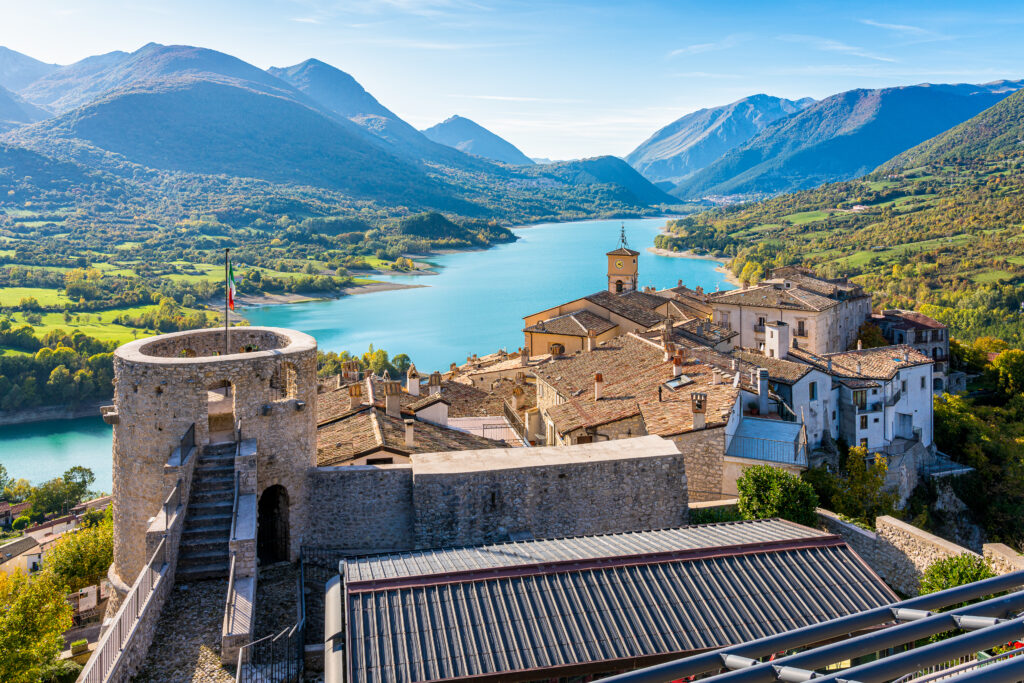 Nature lovers travel to the region known as the "green lung of Europe" to take in the beautiful National Parks and mountainous landscapes. From snow-capped mountains to sandy beaches and pristine waters, Abruzzo has a wide appeal. Skiers favor the towns of Roccaraso and Ovindoli, and Campo Felice, whereas those preferring to don a pair of walking boots can explore the verdant countryside in the warmer months, with the Abruzzo and Majella National Parks offering glorious hiking trails.
History exudes from every architectural delight in the medieval hilltop towns rivaling those of Tuscany (but minus the crowds). Prezza and Pescasseroli delight with rich traditions still observed today. Walk the ancient, cobbled streets and enjoy the tranquil charms of these preserved Italian hamlets. Enjoy local delicacies from the land and sea with favorites like lamb, mutton, truffles, and mushrooms from the mountains, and mussels and Baccalà salted cod specialties from the sea. Saffron and licorice are specific to the region, adding flavor to the bountiful traditional cuisine of Abruzzo.
With prices typically lower in Abruzzo than in the more well-known tourist hotspots of Tuscany and Veneto, fractional ownership properties in this region of Italy are becoming more popular than ever.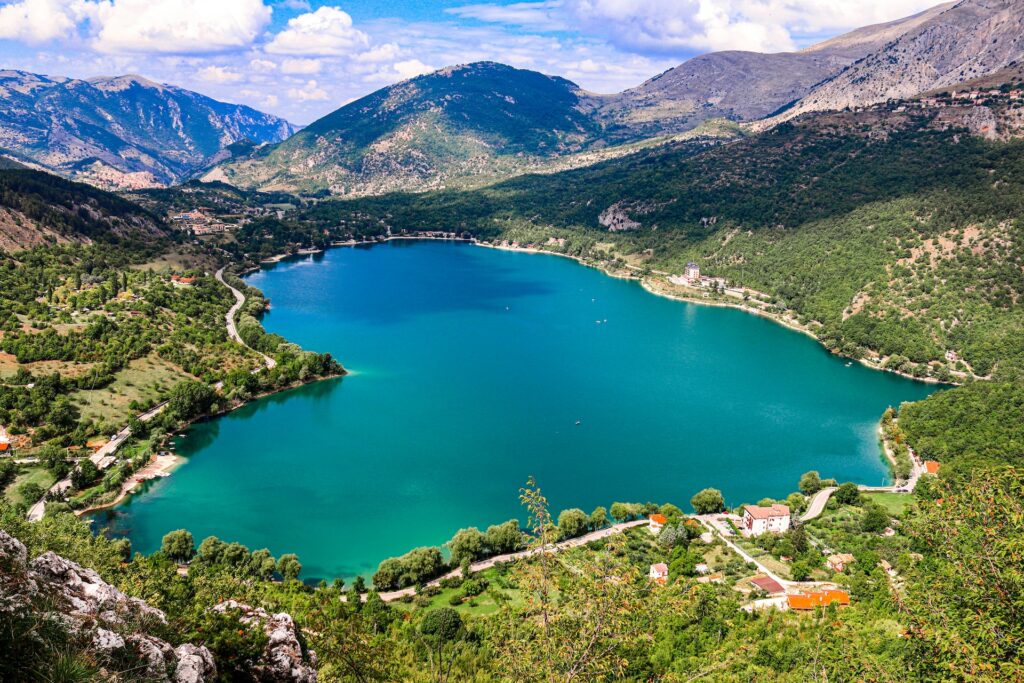 Top tip: Don't miss Lake Scanno! Abruzzo's largest natural lake lies between the villages of Villalago and Scanno – considered to be one of Italy's most beautiful villages. The naturally formed lake confirms this with its heart-shaped formation! 
Campania
Heading down the front of Italy's boot on the southwestern part of the Italian peninsula, you'll arrive in Campania, more commonly recognized by its capital city of Naples – the birthplace of the true pizza Margherita! 
Campania is perhaps best known for its spectacular coastlines and beautiful landscapes. It encapsulates the more well-known hotspots of Sorrento, Amalfi Coast, and the islands of Capri, Procida, and Ischia, but also offers so much more to those seeking the authentic side of Italy and looking to explore off the beaten path and away from the crowded tourist towns. A region of two parts, Campania offers glamorous hotels in upscale destinations frequented by celebrities and glitterati from all over the world, and also the breathtaking Cilento Coast. Peppered with undiscovered coves and rustic villages: here, the pace of life is slow, the scenery jaw-dropping, and locally grown produce cooked to perfection from recipes unchanged from the way 'nonna' used to make.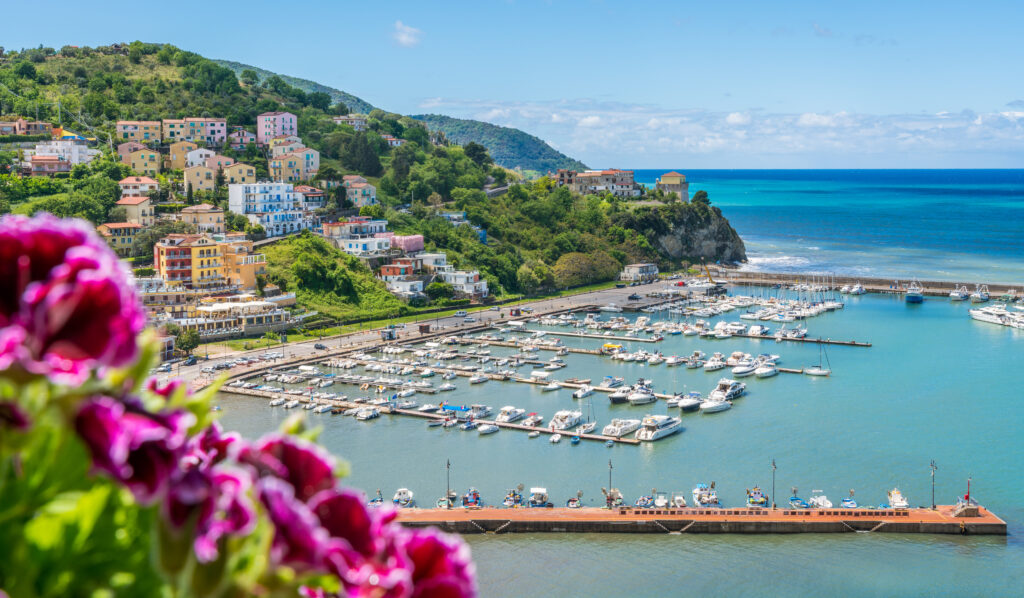 With the ever-increasing cost of accommodation in the most-visited tourist bases along the Sorrentine Peninsula, fractional ownership Italy property gems in some of the more rural places like Agropoli are an appealing alternative, and demand is rising. A warm welcome awaits in southern Italy, as do some of the world's most spectacular wonders. No visit is complete without a walk around a UNESCO World Heritage Site at Paestum. Visit during the golden hour for a spectacular view of the world's most preserved and ancient Greek Temples, and end the day in one of the nearby bars and restaurants with a chilled glass of the local Falanghina or Greco di Tufo wines.
Restored Luxury
While property seekers are looking to be within reach of the ever-frequented popular towns, we are seeing more and more requests from those searching for idyllic landscapes and laid-back luxury. Whether this is to switch off from our hectic lives or simply to fully immerse oneself in time away with family and friends, post-pandemic, those searching for the perfect vacation home are widening the geographical net. Campania is home to some of the most beautifully restored fractional ownership Italy farmhouses on the market. The appeal of an 18th-century stone house that has been painstakingly restored and upgraded to include today's mod-cons of a fully equipped and stylish kitchen, intelligent lighting, and an outdoor infinity pool heated through eco-friendly solutions appeal to those seeking sustainable, laid-back luxury.
Close enough for a day trip to Ravello, Positano, and beyond, but with the Cilento Coast nearby, Blue Flag beaches and towns and villages like Castellabate and its beachside namesake – Santa Maria di Castellabate are just a short drive away. Still reminiscent of the 60s glamour and a lot less crowded, you will begin to see the 'real Italy' and enjoy life like the locals. Take an evening stroll along the seaside promenade or a port-side meal in the medieval town of Agropoli and enjoy the fresh fish dishes and rustic cooking famous in this part of Italy. Expect Bufala di mozzarella direct from the local farms and fresh anchovies in the quaint town of Acciaroli (Could this be why nearly 300 residents living there are over 100 years old?)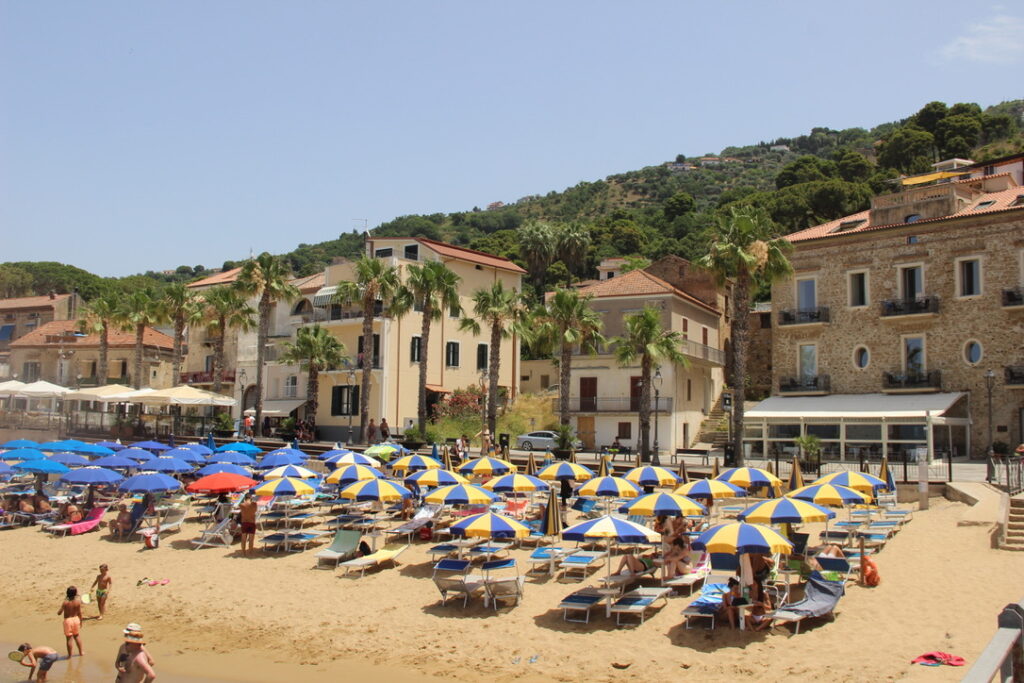 Moving away from the gorgeous beaches, crystal clear sea, and pastel-hued seaside properties, the landscape is equally as impressive. Explore endless trekking opportunities through the National Park, discovering caves and waterfalls amidst countryside left as nature intended and brimming with thousands of species of native plants and flowers. If you want to immerse yourself in village life framed by undeniably stunning mountain scenery, then the town of Campagna, with its famous river running through the center, and the nearby town of Eboli tick the box. 
Imagine owning a historical property with links to nobility and even the Vatican. Somewhere you could visit in the height of summer or the depths of winter to experience the changing landscape. Often what puts people off pursuing these dreams is the uncertainty of buying in unfamiliar places. What if you could have your vision of beautiful Italian life but with the added factor of an elegant and luxurious abode for some of the year? Well, a new fractional ownership Italy collection named The Pied à Terre Collection has just been released by The Pinelli Group. It is the latest in their line of successful fractional ownership Italy property developments, placing exclusive, fully managed luxury properties within reach of those seeking a hassle-free way to own a slice of property overseas.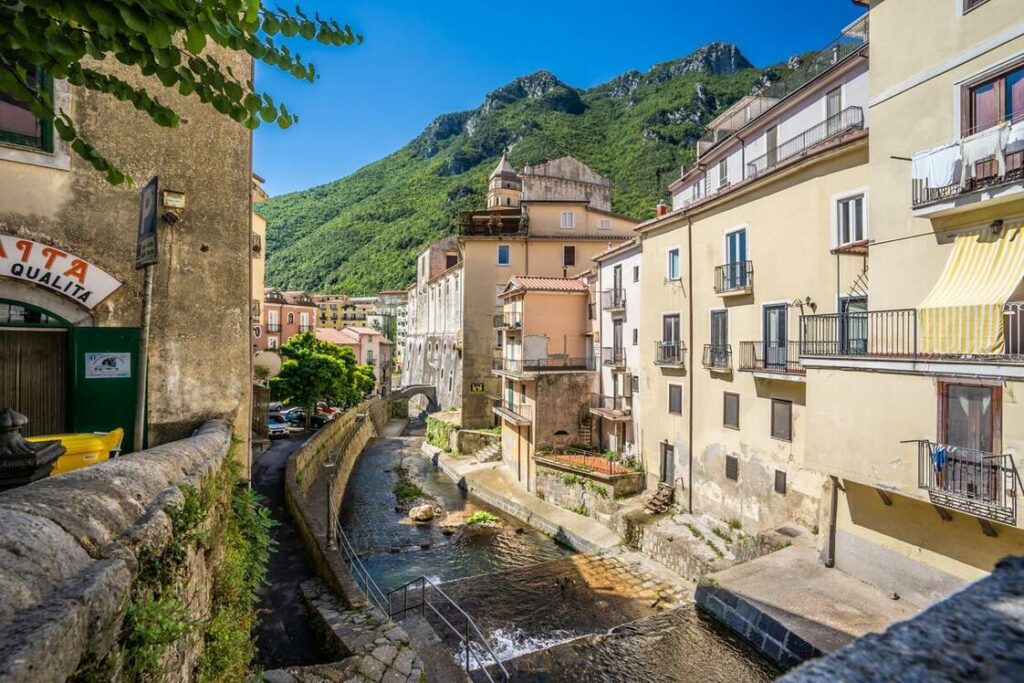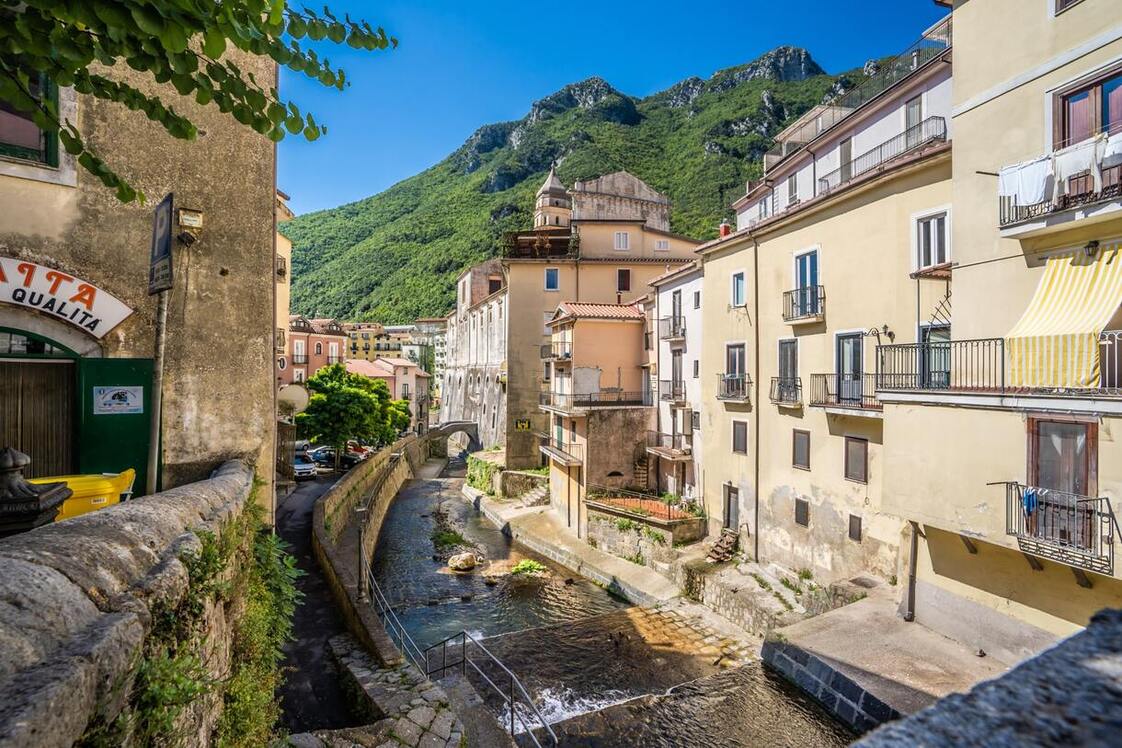 Palazzo Maratea, when fully restored, will offer buyers the chance to purchase an elegantly refurbished and interior-designed apartment within a historic property in the porticoed medieval streets of Campagna from just €44,000 a share.
Top tip: Train travel is regular, affordable, and comfortable, so don't miss out on Campania's scenic countryside. You can travel direct from Naples to Agropoli – Castellabate in just over an hour!
One thing's for sure, Italy continues to top the lists for travelers from Europe, America, Australia, Canada, and beyond. Now there are even more options to secure that home-from-home for a lot less than you may think!